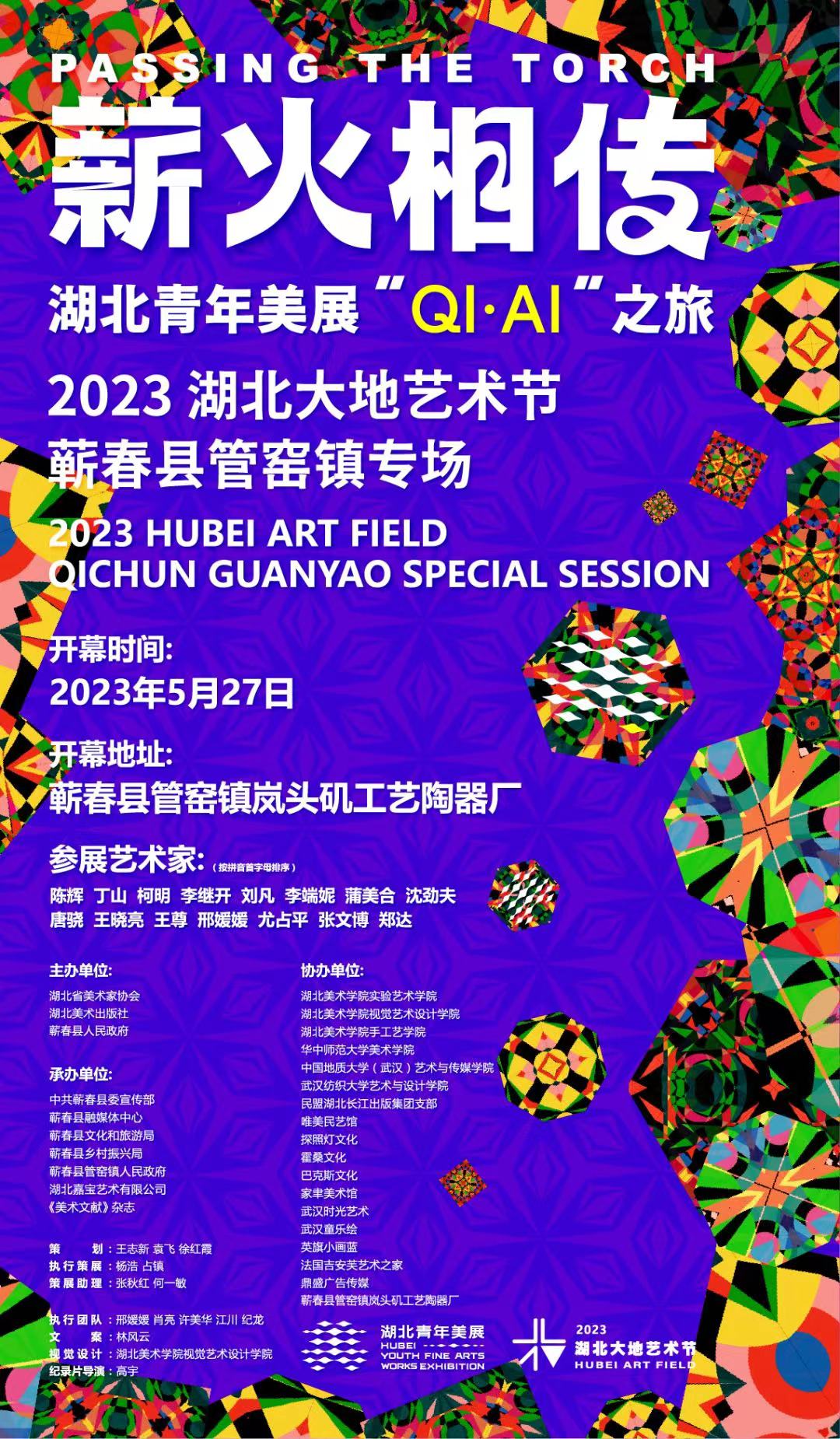 没有屋顶的美术馆
2023湖北大地艺术节蕲春县管窑镇专场
管窑之窑,收纳泥与火,在窑歌号子的代代传唱中,以一方水,养一方人,成就楚陶的传奇。在这片大地上,窑工、龙窑、薪柴、灵巧的手与水和泥嬉戏,在火中,生长出凡有饮处水不可或缺的器物。
时间积淀而成的传统,就蔓延在这方大地上,让还燃烧着的炉火、无奈中遗弃的厂房、废弃的仓库,讲述着大地生万物的永恒。
于是,艺术家进场,在对此地传统的致敬中,通过分布于自然空间的作品,让此处大地的生长力量,可见、放大、动容,并通过和观众的对话,承继过去,绵延不绝于未来。
秉持对此处大地的深刻了解,艺术家机杼自出,用灯光、色彩、物理材料,以及本地的新旧陶器、各式建筑,首期创作出十一件作品,并将其置于可与作品对话的合理自然空间,从而形成此独具意味的"大地艺术节"。
不同于城市中的艺术展览,"大地艺术节"立足于无所不包的大地,在人、作品和自然的彼此凝视中,打造了一座全新的、没有屋顶的美术馆。
当那座巍巍烟囱的火炬亮起的那一刻,所谓"薪火相传",也即是对"泥与火致万物"的崇高礼赞!
Art museum without a roof

2023 Hubei Land Art Festival Guanyao Town, Qichun County 



The kiln of the tube kiln stores mud and fire. In the kiln songs and chants that have been sung from generation to generation, one side of water is used to support one side of people, and it has become a legend of Chutao. On this land, kiln workers, dragon kilns, firewood, dexterous hands play with water and mud, and in the fire, utensils that are indispensable for drinking water grow.
The tradition accumulated over time spreads on this land, let the still burning fire, the factory building abandoned in desperation, and the abandoned warehouse tell the eternity of all things born on the earth.
Therefore, the artist entered the stage, and in paying tribute to the tradition of this place, through the works distributed in the natural space, the growth power of the earth here can be seen, magnified, moved, and through dialogue with the audience, inherit the past and continue in the past. future.
Adhering to a deep understanding of the land here, the artist took the initiative to use lighting, color, physical materials, as well as local old and new pottery, and various buildings to create eleven works in the first phase, and place them in a dialogue with the works. Reasonable natural space, thus forming this unique "Land Art Festival".
Different from art exhibitions in cities, the "Earth Art Festival" is based on the all-encompassing earth, and creates a brand-new art museum without a roof in the mutual gaze of people, works and nature.
When the torch of that majestic chimney is lit, the so-called "passing the torch from generation to generation" is a lofty tribute to "mud and fire lead to all things"!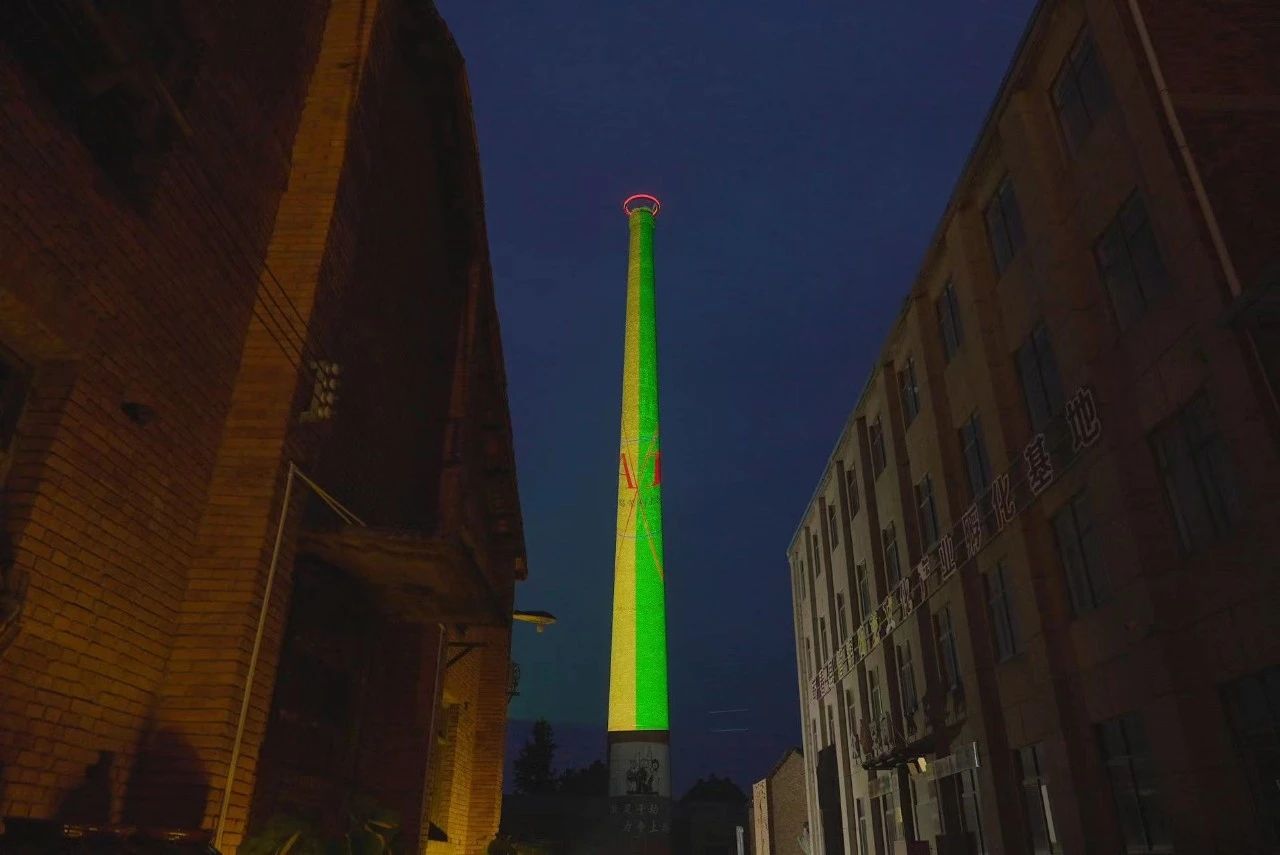 光从理论上可以无限延伸,只要有足够强的能量,就能传播到任何地方,并给所过之处带来跃迁。唯一能与此相比的是人类的想象力,我们将想象力凝结成环,带着这片土地对天空的憧憬,照向远方。
Theoretically, lightcan extend infinitely, as long as it has enough energy, it can travel anywhere and bring transitions to the places it passes. The only thing that can compare with this is the human imagination. We condense our imagination into a ring, and take this land's longing for the sky to shine into the distance.